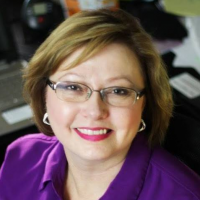 Maryann Jordan
Contemporary Romance, Romantic Suspense, Romance
Profession

Writer (retired adolescent counselor)
I am a woman over 50. I am creative. I am inventive. I am fearless.
I write because the words are in me...as are the characters and plots. I write because romance is alive and well and should be celebrated.
Recommended Featured Books
"Smart people are a dime a dozen. What matters is the ability to think different... to think out of the box."